Age of War is just around the corner in Conan Exiles
On June 22, 2023, the long-awaited Conan Exiles update and the beginning of the new chapter "Age of War" will be released. This update focuses on loot and emblems, laying the foundations for the upcoming war. Players will immerse themselves in a world of chaos and devastation and will have to decide whether they will join the dying or take up the fight for survival.
Clan Treasure Chests
An exciting addition is the introduction of clan treasure chests. Adventurers now have the opportunity to collect their hard-earned treasures in specially built chests and enrich their base with them. Valuable items can be found in chests and from defeated enemies while exploring the world. These treasures can appear in the form of coins or other precious objects. To designate a place for the treasure chest, players must place it in their base, creating an area where they can store their treasures. A personal chamberlain standing next to the chest calculates the total value of the hoard. However, the most valuable trophies must be personally brought to the base through the dangerous wilderness.
The acquired wealth can be used in various ways. In later chapters of the game, the accumulated riches can serve as investments and help players gain specific advantages and aids. Accumulating gold and trophies thus becomes a rewarding goal for the players.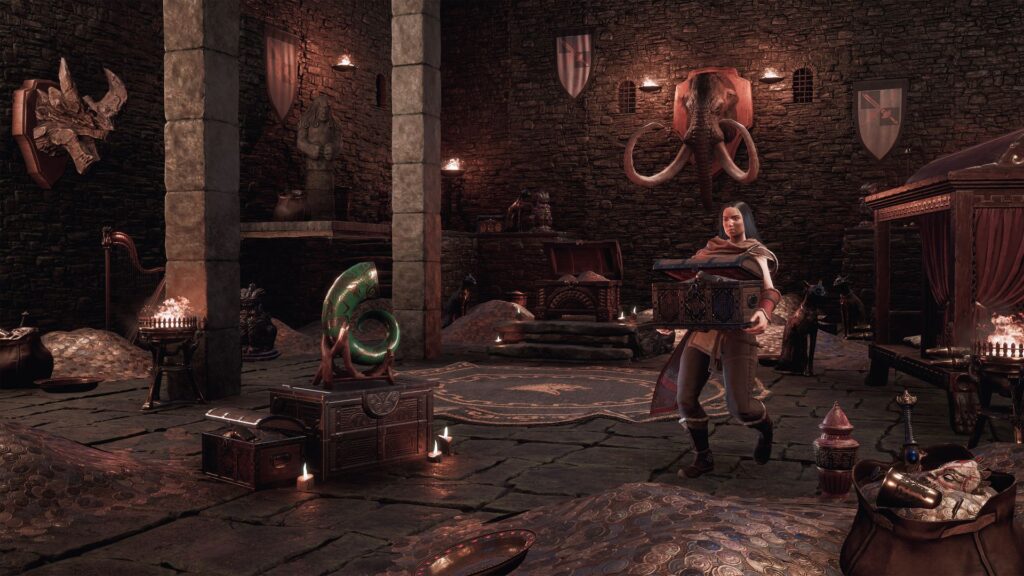 However, a clan can also exist without a hoard. Players have the option to build their personal treasure chamber in a remote location and punish curious eyes with death. In Conan Exiles, it is ultimately the blades of weapons and server settings that determine the rules.
Clan Emblems
Another exciting feature of the update is the introduction of clan emblems. Players can design an individual emblem that represents their clan. This emblem can be created using the new clan emblem workstation. It is possible to combine various cultural symbols and backgrounds and freely choose the colors. The finished emblem can then be attached to armors, shields, banners, and more. Hoisting the banner at the entrance of the clan base serves as a powerful expression of dominance and shows everyone who is in charge.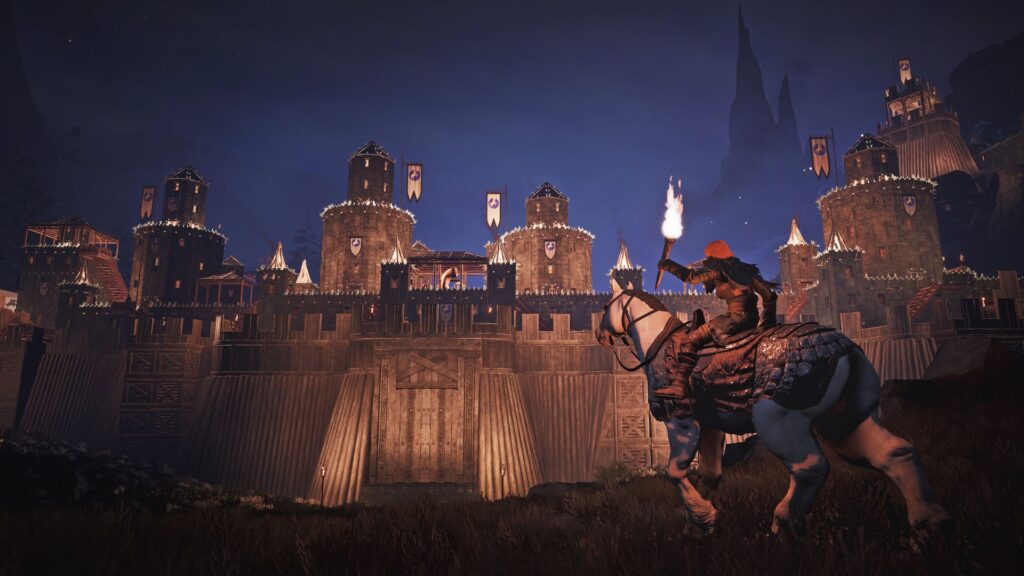 Both single-player and multiplayer players can benefit from these new features. On PvP servers, for example, there is the opportunity to loot other players' treasures or raid and plunder their bases. Clan members and their bases are now immediately recognizable through their emblems, enhancing the social aspect of the game. Standard server settings also indicate which players are currently online.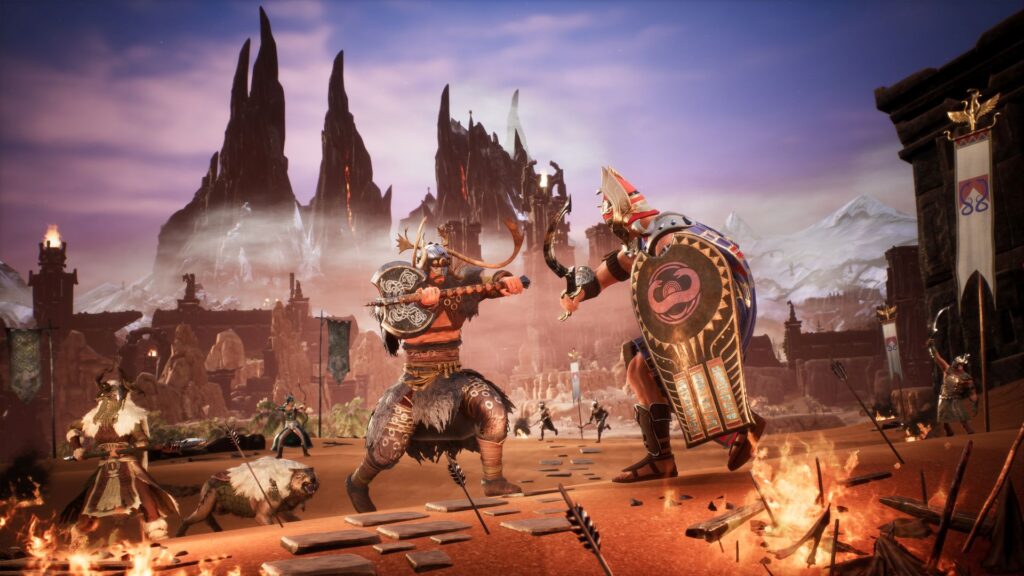 With the beginning of the new chapter "Age of War," players can expect an exciting time full of tragedies and glorious moments of looting and war. The upcoming conflict with Stygia promises another challenge for the players. The wait will soon be over, and the players can't wait to enter this new era and leave their mark in the world of Conan Exiles.
You can find more about the latest gaming news here: News
Pictures Copyright ©Funcom