GTA Event Week 02.03.2023
The GTA Event Week 02.03.2023 is dedicated to the LS music scene this week. With discounts on your own agencies and 2x GTA$ & RP for both legal and not-so-legal activities of your business with Franklin, Lamar, and Dr. Dre, this week is the perfect time to bring more music to the streets of Los Santos!
Get the White WCC-DJ-Pooh T-Shirt
Get the white WCC-DJ-Pooh T-shirt this week, a collectible item in honor of the legendary West Coast Classics moderator. To unlock this special shirt, you just need to log in once to GTA Online this week.
Money Bonuses:
2x GTA$ & RP on Security Jobs
With big bonuses on security jobs, you can earn some serious cash this week! To take on a security job, head to your personal office in your agency and access the PC to view a selection of different jobs.
1.5x GTA$ and RP on Phone Booth Assassinations
One of the main money makers this week is undoubtedly the phone booth assassinations offered by our new partner Franklin. Once unlocked, you can call Franklin and request a new job every 20 minutes.
2x GTA$ and RP on Data Leaks
This week also offers double GTA$ and RP on all DR. Dre missions: The main story of The Contract. It's the perfect opportunity for new agency owners to experience the story of DR. Dre, Franklin, and the Contract Crew while earning a reward of 2 million GTA$ at the end.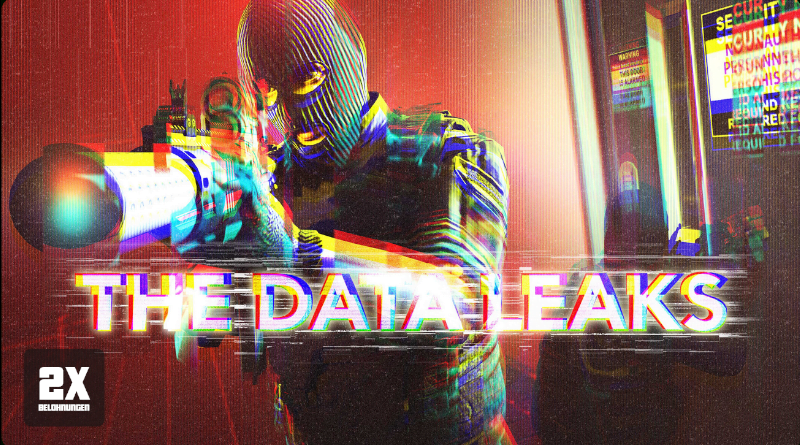 2x GTA$ and RP are also available this week on the following modes:
"Into the Wild"
The Community Series
Discounts:
 Property Discounts:
40% off on Agency and all related upgrades
Vehicle Discounts:
• Mammoth Patriot Mil-Spec (Off-road vehicle) – 30% off
• Ocelot Locust (Sports car) – 30% off
• Dinka Jester Classic (Sports car) – 40% off
• Karin Futo GTX (Sports car) – 40% off
• Vapid Ellie (Muscle car) – 40% off
• Lampadati Viseris (Sports car) – 40% off
Podium Casino Vehicle:
Obey Omnis e-GT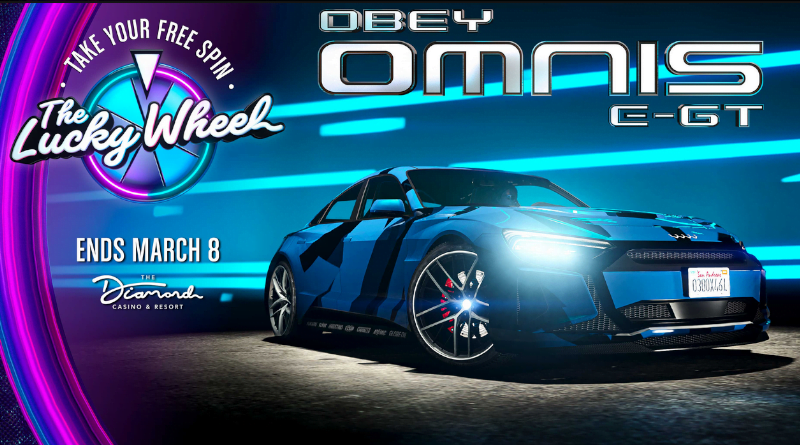 LS Car Meet Prize Vehicle:
Place in the top 3 in a pursuit race series for three consecutive days to win the Obey Omnis.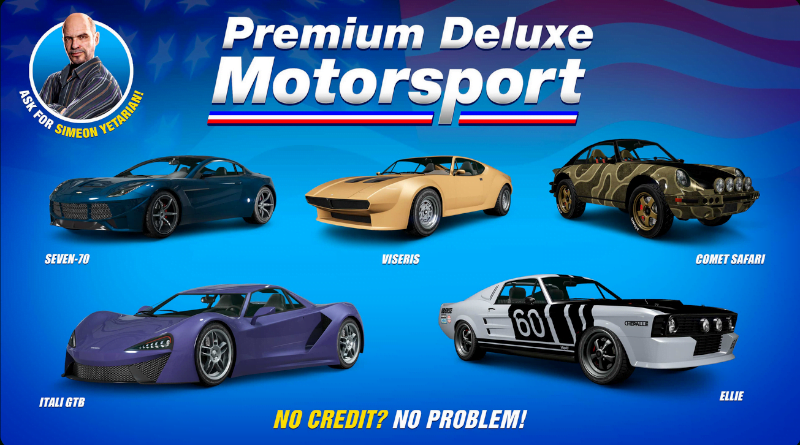 Premium Deluxe Motorsport Showroom:
This week, check out, test drive, and buy the following vehicles in the Premium Deluxe Motorsport showroom:
• Lampadati Viseris (Sports car, 40% off)
• Vapid Ellie (Muscle car, 40% off)
• Progen Itali GTB (Super sports car)
• Pfister Comet Safari (Sports car)
• Dewbauchee Seven-70 (Sports car)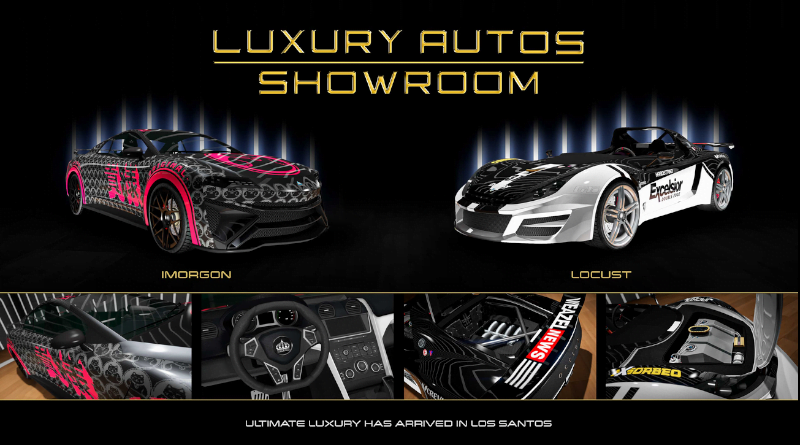 Luxury Autos Showroom:
Our two exquisite luxury vehicles in the Luxury Autos showroom are:
Ocelot Locust (Sports car, 30% off)
Överflöd Imorgon (Sports car).
Weapon Transporter:
 40% off Heavy Rifle
45% off Unholy Hellbringer
Only on PlayStation 5 and Xbox Series X|S
HSW Premium Test Vehicle: Grotti Brioso R/A
Quote from Rockstar Newswire:
"Many would see the Grotti Brioso R/A (compact car) and think it best to keep their hands off a practical civilian vehicle – why make a two-seater into something it's not? But not Hao. At Hao's Special Works in the LS Car Meet, the small premium test vehicle of the week is waiting for a spin. Additionally, you can upgrade other suitable vehicles from your garage."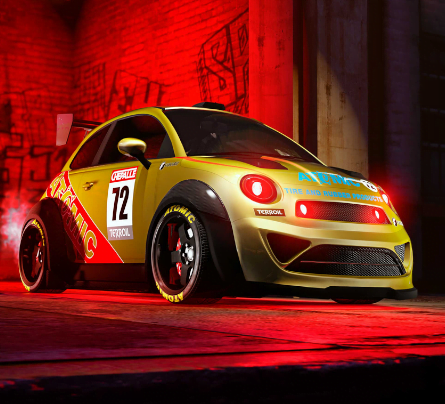 The HSW Time Trial of the Week:
"Cross the city twice testing suitable vehicles on the journey between Del Perro Beach and Murrietta Heights in the HSW Time Trial of the Week."
Prime Gaming benefits:
This week, players who have linked their GTA account with Twitch Prime will receive 125,000 GTA$ credited to their Maze Bank account within 72 hours.
Our Gamersuniverse weekly tips:
This week, we recommend that all GTA Online players who do not yet own an agency should buy and upgrade one at the discounted price.
For vehicles this week, you can go according to your taste and budget 😉 There's no must-have discount!
Farming and Money making:
To maximize your income this week, follow the guidelines from our Money guides by running the right passive businesses, and definitely do all the Data Leak missions to get 2 million GTA$. Take a break from contract missions and supply runs every 20 minutes and call Franklin for a phone booth assassination and always complete it with the bonus objective!
For more GTA guides, check out: GTA Online.
Pictures Copyright ©Rockstar Games